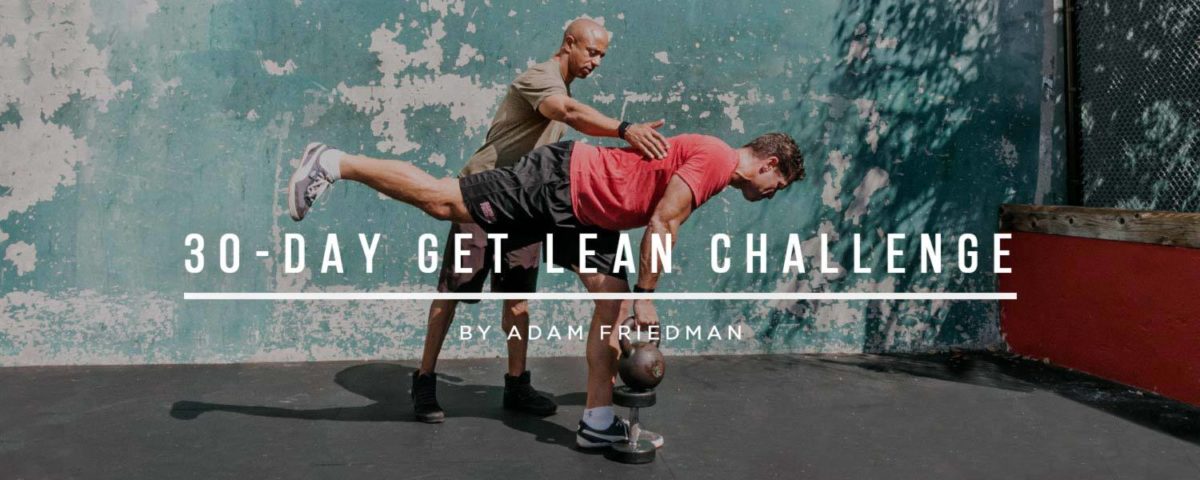 Do you want to build muscle and gain power endurance? Burn body fat and get lean?
I was given a challenge by star NBA Strategic Skills Coach Drew Hanlen — work with Drew to get him lean and fit, in 30 days. And I did. Drew got lean, gained strength, increased his power endurance, and more.
Now I've made the program that I designed for Drew available to you. It's called the "Athlete For Life™ 30-Day Get Lean Challenge."
30-Day Get Lean Challenge
What's included in the 30-Day Get Lean Challenge:
Workouts with on-demand video instruction for:
10-minute Dynamic Warm-ups

5-minute Plyometric Circuits

35-minute Progressive Power & Strength Circuits

5-minute Metabolic Conditioning Circuits
In addition, you'll also receive a guided:
Self-Myofascial Release Routine

Weekly Cardiovascular Program with a fat burning emphasis

And a Post-Workout Cool-Down Stretch Routine to help you better regenerate and aid in your recovery so that your readiness is peaked for the next session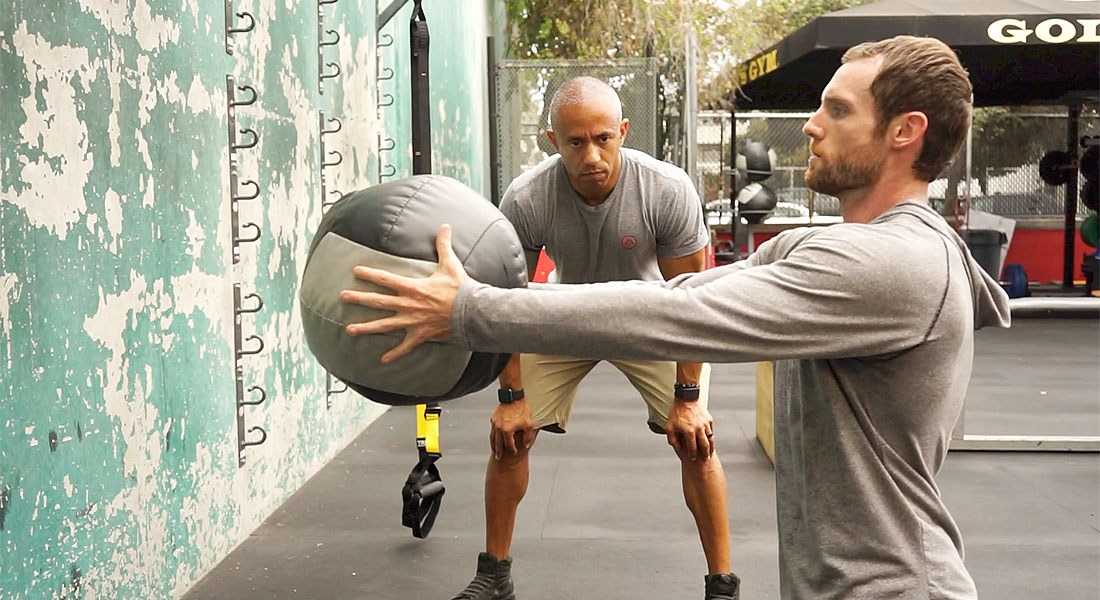 NBA Skills Coach Drew Hanlen
AS A BONUS:
You'll receive, for free, the Advanced Athletics Sports Nutrition e-book that includes a sample meal plan with easy recipes that you can follow. This book will teach you how to use food and supplementation to support your training and athletics.
Why the Get Lean Challenge workout is so effective:
The explosive combination of plyometric and strength exercises challenges your core to stabilize in athletic positions, while loading your fast twitch muscle fibers to generate power and strength repeatedly. It can mimic the repeated effort that would be applied throughout a game situation. You build stamina with your strength and power.
How the Get Lean Challenge will help improve your athletic performance:
Utilizing this particular circuit style of training is one of the most effective and efficient tools to:
Burn body fat to get a lean athletic body

Condition athletic functional patterns for sport

All without pounding the body's joints, like so many other approaches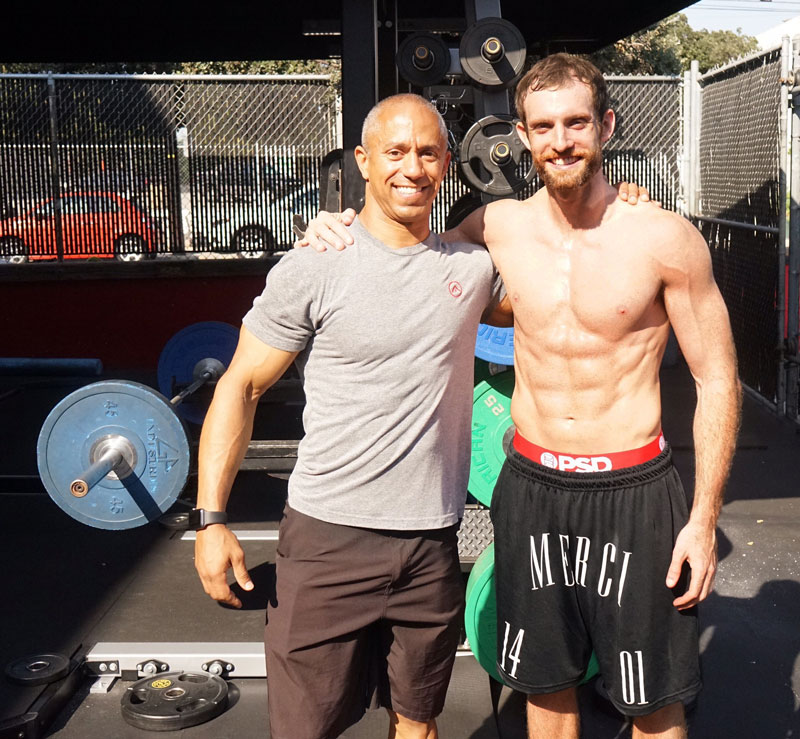 Drew Hanlen's Results:
Lost 20 lbs to get back to his playing weight when he was in college

Learned and improved his ability to perform with proper exercise technique

Enhanced his breathing mechanics for improved recovery

Gained strength in his upper and lower body (especially)

Improved his power endurance

Increased his ability quickly explode from the ground

Learned how to eat properly for performance and fat loss

Improved his flexibility and mobility in his ankles, hips, and shoulders
If, like Drew, you're committed to your health and well-being, improving flexibility, endurance and longevity, no matter where you live, you too can be an Athlete For Life™.