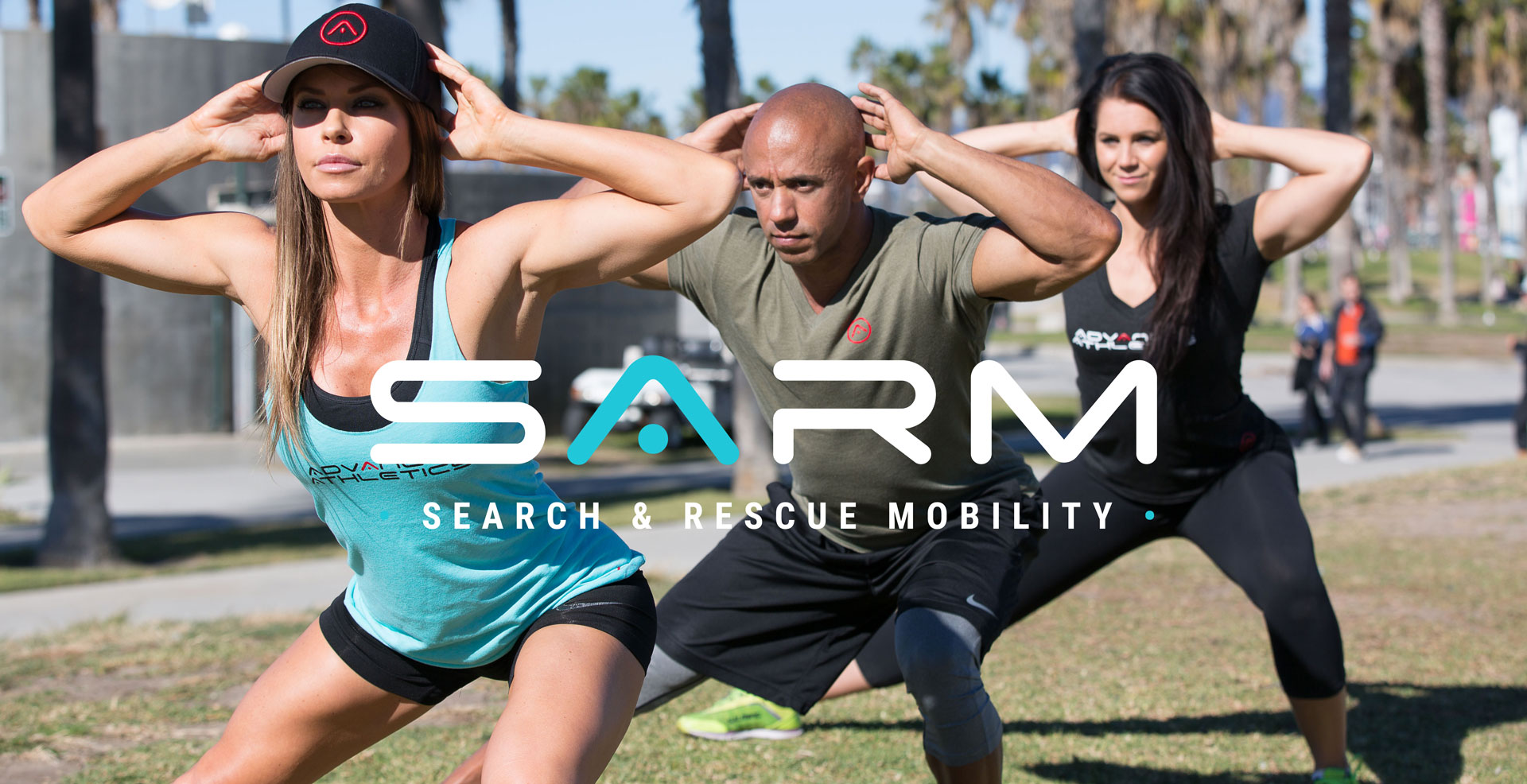 Search and Rescue Mobility

™

(SARM)
Are you tired of feeling stiff in your body and heavy in your legs? Are you having mediocre performance results in your athletic pursuits?
If this sounds like you and you're ready to feel lighter, stronger, and more explosive. If you're ready to get that spring back in your step and better bounce in your hop, then I have what you've been missing.
Search and Rescue Mobility

™

(SARM)
A total body self-care program to support your desire to be an Athlete For Life.
Why is it called SEARCH AND RESCUE MOBILITY?
Mobility is the most important aspect of your foundation when it comes to your athletic performance. So it should be the highest priority daily ritual in any fitness program, including yours.
That's why it's the first program that I provide and teach to all my new clients.
I emphasize the value of using your mobility session to search for areas of tension in the body. Then the goal is to rescue yourself from that specific limiting factor to peak performance.
This happens by using a combination of self-myofascial release and stretching. Then you apply specific strength exercises for underperforming muscles. This is what you need to sustain the improvement in your mobility.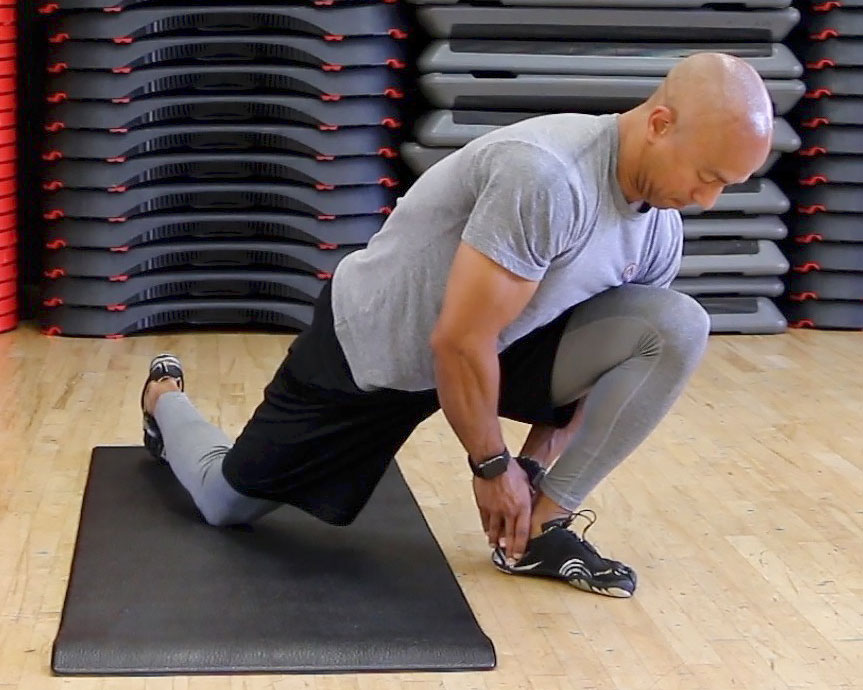 "The Search & Rescue formula is proven to work. It keeps my personal training clients healthy. Now it's available to you."
There will be 3 modules included in SARM, starting with…
SARM MODULE 1: THE LOWER LEG
This is a 6-week strength and mobility program. When followed as a daily ritual, it will improve the health of your joints and the soft-tissues in your lower limbs. In only 10 minutes per day, these routines will improve your athletic performance and help you stay injury free.
You'll need some basic equipment, some of which you'll find in your home (yoga mat, dowel rod or broomstick, tennis ball) and some you may need to purchase (yoga block, rumble roller, stretch strap). A complete list is provided with the program.
What You Get
SEARCH & RESCUE includes:
In combination, the 26 exercises will support your performance, prevention, and longevity as an athlete.
The first step in the process is to complete the Lower Leg Self-Identification Screen. This lets you know where you're starting from in terms of your mobility.
After you submit the results, you'll be matched with the right program to get you started safely.
You'll access your SARM Lower Leg Program on the Athlete For Life app, where you'll also find a list of the equipment needed to isolate the right areas of your leg and where you can buy it. The equipment is small and basic, yet effective. It will be easy to use and store.
What results can you expect?
Mentally, you will experience peace of mind by being proactive using the exercises included in SARM. As a result, you will feel the confidence that every athlete must feel to be successful. That means the ability to push your outer limits without being on guard for injury.
In your physical body, you will experience:
And better control of your body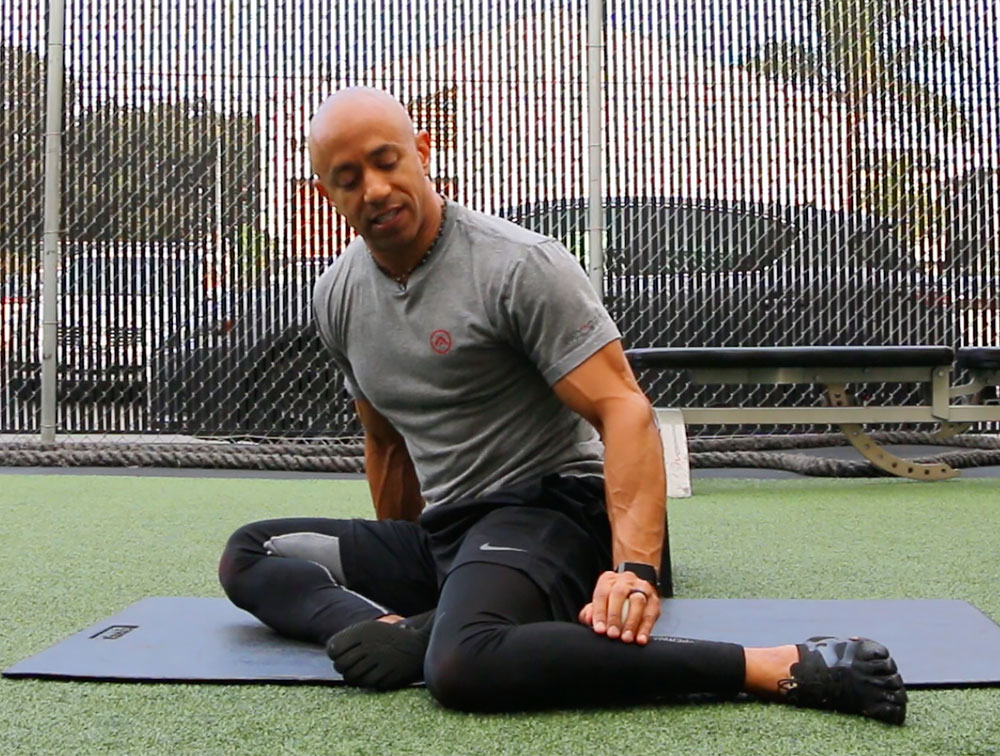 How does it work?
Step 1: Complete an online self-identification movement screen. This includes guided video instruction for fundamental movement tests.
Step 2: Submit your results.
Step 3: Advanced Athletics will assign the most appropriate program level for you to start with. We base this on your test score.
Step 4: Login to the Athlete For Life app and follow your daily routine.
With the app, you will be able to:
Review the entire program with all exercise parameters and outlined instruction.

View on-demand video instruction.

View your program on a calendar.

Set reminder notifications so that you can build a proactive habit, making it part of your daily routine.

Have lifetime access to the program.
If you purchase an online training program, your personal information be shared with our hosting platform at app.advancedathletics.com.