Minutes to Prepare: 10 minutes
Minutes to Cook: 8 minutes
Number of Servings: 1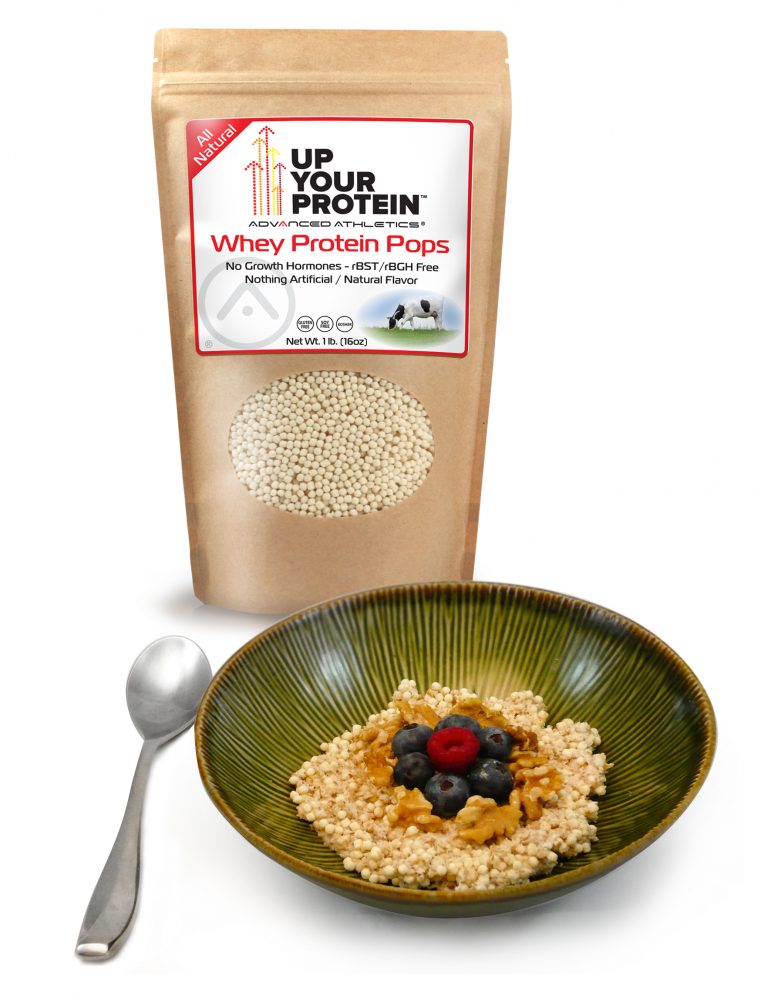 Ingredients:
¾ oz dry Gluten Free Rolled Oats
½ cup Water
1/8 teaspoon of Pink Salt or Celtic Sea Salt
½ tsp Vanilla Extract
2 Dashes of Cinnamon
Stevia to desired taste of sweetness
2 oz of your favorite berries (blueberries, raspberries, strawberries)
1 oz Crushed Walnuts
2 scoops Whey Protein Pops
3 oz Unsweetened Almond Milk
Tip:  Double or triple the oatmeal cooking ingredients to refrigerate and reheat for a couple of days. 
Preparation:
Combine oats, water, and salt in a medium pan.  Turn the stove on medium to medium-high heat, and bring to a boil.
Reduce the heat to low and simmer for 3-5 minutes, stirring occasionally until oatmeal reaches desired thickness.
Spoon oatmeal into a bowl, and stir-in vanilla, cinnamon, and stevia according to taste preference.
Add nuts, fruit, and then Whey Protein Pops.
Add almond milk, and enjoy!