Minutes to Prepare: 2
Minutes to Cook: 0
Number of Servings: 1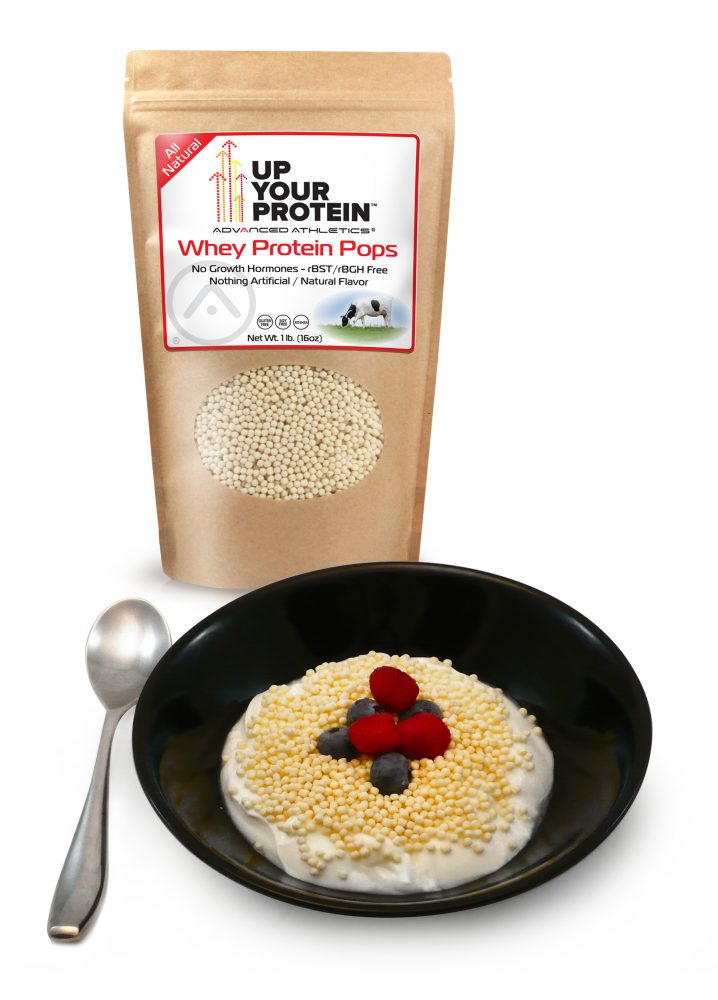 Ingredients:
6 oz of Plain Organic Greek or Goat Yogurt
½ teaspoon Organic Vanilla Extract
2 dashes Organic Cinnamon
Organic Stevia to desired taste of sweetness.
2 oz of your favorite berries (blueberries, raspberries, strawberries)
½ oz of your favorite nut (almonds, walnuts)
1 scoop Whey Protein Pops
Tip: Whether  you prefer whole or nonfat yogurt, manage the added nuts accordingly.
Preparation:
Stir together: yogurt, vanilla extract, cinnamon, and desired amount of Stevia.
Layer the nuts, Whey Protein PopsTm, and berries on top of the mixture of yogurt.